HIYERO is a brand of camera filters based in New York, The United States of America. 
This Reflective Filter by HIYERO is the world's first, (patent pending) one-way mirror camera filter that allows the user to evaluate themself on the lens without the use of an articulating screen. With the use of specialty glass capable of enhancing the photo and the experience.
The Logo comprises two elements, the logo symbol, and the logotype. The Logo Symbol is a powerful image evoking the culture of the business - Minimal. Direct. Conceptual. 
The logo is the letter H given a concept; The H here is symmetrical and mirrored. The logo is basically an abstract from a camera, the two halves create a circle exactly in the middle referring to the camera lens and the product the brand provides. 
In the logotype; The E + R are the only letters that can be mirrored and give a different shape; This mirroring doesn't affect readability and makes the text unique. 
All the mirroring in the logo refers to the main function of the product. Making the camera more readable to the eye but with only the lens to keep the shape as simple as possible with differences in line thickness to make the H stand out with its symmetrical and mirrored halves. also been chosen to compliment and balance perfectly with the logo symbol.
​​​​​​​
The package is one of a kind in the camera filter's business, after careful study of the packaging of other camera filters in the market, we have designed the package to imitate a camera with these 2 objects;
The box comes in the same proportions as a camera and with a camera outline drawn inside and around the filter case which is placed in a hole created to keep the case stable and secured. 
​​​​​​​
Exactly in the middle as the placing of a real lens in a real camera, the plastic case comes in two halves, closed with a magnet to keep the filter safe while opening.
Inspired by Filippo Brunelleschi's painting of the Florence Baptistery through the use of a camera obscura, we were inspired to use this pinhole image concept to create our filter.
HIYERO is going to be manufacturing 1000 units for round one. Round two will manufacture 5000 units.
The R-filter frame is manufactured with the highest quality of aluminum with a black matte finish being ultra-thin low profile frames to help avoid vignetting on super wide angle lenses. In addition, the frame is equipped with bevel edges for ease of attachment and removal. 
The R-filter glass is manufactured with the highest quality glass that is transparent on one side and reflective on the other and is created by placing a layer of semi-transparent film of aluminum on an acrylic substrate. This allows a percentage of light to pass through and reflect the rest.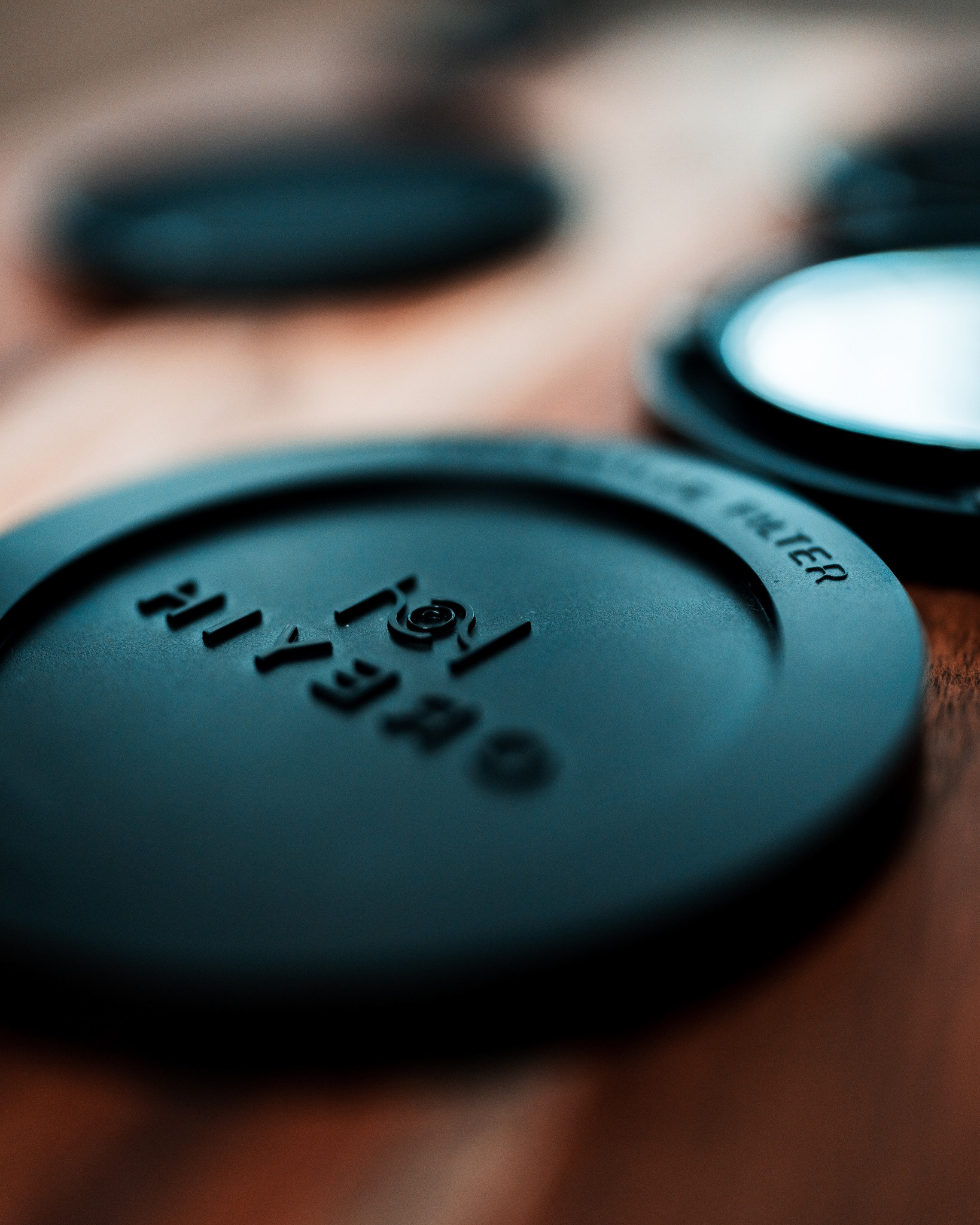 PRODUCT Photography: HIYERO